Links chains types
A glossary of all types of jewelry link chains. A handy overview to make the right choice if you want to buy a link chain, bracelet or other piece of jewelry with links.
► Buy chain necklaces
---
Cable chain cable
This is the most common classic Anchor cable link chain with simple oval or round links. The links connect each other horizontally and vertically. A fine anchor chain with small links is called a trace chain.

---
Round link chain
A chain with connecting soldered round links.

---
Flat link chain
A round basic link chain with connecting soldered flat round links.

---
Twisted curb chain
A necklace with twisted gourmet links.

---
Figure of eight chain/ Infinity
An figure of eight link chain has flat oval links combined with a smaller size Infinity / 8-shaped links.

---
Rolo/Cascade/belcher chain
Rolo chain consists of oval or round links. These links are usually flat on the inside and smaller and thicker than a basic link chain, which gives the chain a heavy and sturdy appearance. These links are often used for charm bracelets. This type of link chain neckalce can be worn with or without a (heavy) pendant.

---
Venetian link/Box chain/briolette chain/square link chain
The Venetian link chain is very popular because of its geometric simplicity and classic appearance. The necklace is made of flat-rolled plates that are formed into square cube links.

---
Gourmette chain/Cuban link/ Curb
The Gourmette chain is a variation on the normal basic link chain, but the round or oval links are twisted and usually with a diamond cut. The links overflow nicely into each other. This link chain has the largest variation in widths, varying from a few millimeters to a few centimeters. The gourmet links are popular with men's jewelry.

---
Figaro
The links of a Figaro chain are the same as a Gourmet chain but there is a longer connecting link between every one to five gourmet links. This type of jewelery originated in Italy and was named after the popular Italian opera The Marriage of Figaro. The Figarope is similar to the Figaro chain but with twisted links to create a woven rope effect.

---
Foxtail
The Foxtail necklace uses a loop link chain that consists of two rows of oblique oval links. These links are connected by a series of flat rings in the middle of the chain. Each row is opposite each other at a 45-degree angle. This creates a braided or woven effect that gives the appearance of the hair on the tail of a fox.

---
Ball chain/bead chain/Pelline chain
A ball chain consists of balls instead of links. These round beads or balls can be solid or hollow to reduce weight. They can be attached at regular intervals along the length of the chain with connecting rods or placed directly next to each other.

---
Saturn/ Satellite chain
The Saturn necklace consists of a row of round links interspersed with beads. The Saturn necklace is often used for rosary bracelets and necklaces.

---
Cardano/ Boston link chain
The Cardano chain is a very stylish brazed link chain that is simple, but with a beautiful finish. It consists of a uniform series of rectangular decorative links that merge beautifully into each other.

---
Wheat/palm/Espiga chain
A Wheat chain, also known as Palm or ESpiga, consists of intertwined V-shaped links that create a woven rope effect. The Spiga / Wheat chain is very sturdy but less flexible.

---
Franco chain
Franco chains are extremely popular thanks to the unique, flexible, sturdy and resilient design. It is a Wheat / palm / spiga variant chain that consists of intertwined V-shaped links with a square side profile. The necklace originated in Italy and is available in any width from four millimeters to eight millimeters. This chain is sturdy and can support heavy pendants. For this reason, this type of necklace is very popular in hip hop culture, especially with rap music artists.

---
Bamboo chain.
The Bamboo link chain consists of a row of cylindrical links interspersed with round beads.

---
Herringbone
Herringbone chain consists of several rows of 'v' shaped flat links. It very pleasant to wear. The direction of these links is alternated with each new row that creates the herringbone pattern.

---
Cobra
The cobra chain is a basic cable chain that is hammered or cut flat into a flat chain with flat triangular links.

---
Gucci /Marine/Anchor chain
The anchor chain is a classic link chain that is extra strong because of the construction. The design is inspired by a chain that is used to attach an anchor to a boat. It has repeated oval links that are arranged horizontally and vertically, usually with a vertical bar in the middle of each link.

---
Figarucci
The Figarucci chain is a variant of the anchor chain, but with twisted flat oval links and, just like with the anchor chain, a vertical bar in the middle of each link.

---
Trace chain
A trace chain is a fine and delicate basic link chain with links smaller than 2.5 mm.

---
Double link chain/parallel chain
The parallel chain is based on a basic link chain or round link chain but with double links.

---
Enlongated link
The chain is based on a standard round link chain, but with elongated links instead of round links. This gives the jewelry an attractive light and open effect.
---
Nugget/tinsel chain/ twisted serpentine chain
Nugget chain is a serpentine chain. The links are soldered and hammered into a chain with collapsing 's' shaped links, lastly the links are twisted a quarter turn so the links will get the appearance of a gold nugget.

---
Prince of Wales
Prince of Wales necklace is made of small round links. The links are always interconnected with four others. The result is that it looks like a rope and it is a sturdy construction because of the extra connectivity between links.

---
San Marco
The San Marco chain consists of long and rounded links that look somewhat like macaroni. These links are placed side by side at a 45-degree angle.

---
Omega
Omega chain is a wide chain and consists of small individual round plates that lie next to each other. This type of necklace is popular because of its overall strength and reflective mirror-like shine. The omega chain is not completely round but hemisphere / flat round and there is an underlying wire or mesh to support these plates.

---
Popcorn/Coreana
The Popcorn necklace is originally from Italy. It is just like popcorn, delicate, soft and light and therefore very comfortable to wear. The Popcorn chain consists of concave concave shaped links that are evenly distributed on each row.
---
Cascade
A Cascade chain consists of two ropes or round wire that are intertwined.

---
Rope
A rope chain consists of small links that are intertwined and braided in two strands around each other/

---
Serpentine
The Serpetine chain consists of hammered 's' shaped links that overlap laterally.

---
Snake chain/star weave chain/Hexagon chain/ Brazilian chain/round maille chain
The snake chain consists of smooth round plates or rings with a slight bend in the middle. They are closely connected to form a continuous flexible tube with a light zigzag effect, reminiscent of a snake skin. It has an almost closed surface profile that ensures a very elegant and flexible chain, perfect for a chain pendant.

---
Milano chain
The Milano necklace is made of flat-rolled rings that are formed into a stylish, chic pattern.

---
Singapore
A Singapore necklace consists of a series of flat diamond-cut and diamond-shaped links. These diamond-shaped links are twisted and flattened to form a chain. This process results in a chain with links that reflect light from different angles, giving the chain a sparkling appearance and a pleasant natural curve.

---
Byzantine/Idiot's delight chain/birdcage chain/king's braid chain
The king's braid/Byzantine chain consists of links that are connected and folded back together in pairs vertically and horizontally. It is a complex chain design from ancient origins dating back to the 5th century. It is available in both flat, square and round styles. This luxury necklace design is mainly used with gold and silver men's necklaces and bracelets.

---
Book chain
The elegant book chain design was a popular Victorian jewelry. The design of the links are shaped like the bindings of books.

---
Bar chain/ link and bar chain
Bar link chain consists of rods/bars interspersed with small rings. The bars can be smooth, separated by curving, decorative, elongated, hollow, shaped, solid, twisted. This varied style of jewelry chains is also called link and bar chain.

---
Railroad chain
Railroad link chain has two continuous lines with cross bars. Because the links form a chain that looks like a train track, it is called a railroad chain.

---
Mesh
A Mesh chain is made from a very fine thread that is woven into a tubular chain. Mesh chains are generally wider than normal necklaces.

---
Heart link chain
A necklace with connecting soldered heart-shaped links.

---
Dragon link chain
A dragon chain necklace is a thicker type of chain that consists of intertwined V-shaped double links. This creates a braided or woven effect that gives the appearance of the body of a dragon. The closure of a Dragon / dragon link chain has the shape of the head of the dragon.

---
Bike chain
A bicycle chain jewelry consists of links that are inspired by a chain of a bicycle or motor vehicle.
---
Cup chain/tennis bracelet
A cup chain necklace or tennis bracelet consists of a series of square settings with glass crystals / zircon stones. The settings with stones are usually connected to each other with flat bars, so that the chain can move flexibly. This chain can be used as a necklace, bracelet or used in other types of jewelry.

---
Bismark
Bismark chain is made of two link chains, the sides are neatly soldered together to form a parallel link chain.

---
Ladder chain/hook chain
This hook chain is very simple in design with a round link with two folded-back ends that form the hook that connects to the next link.

---
Marquis chain
The Marquis necklace takes its name from the Marquis cut gemstone. Marquis is an elongated oval shape with pointed ends. It is suspected that this design is named after the Marquise de Pompadour who was the mistress of Louis XIV. The Marquis necklace consists of Marquis shaped links interspersed with simple rings.

---
Phanter
The Panther chain is a flat chain which consists of three or more rows of rectangular rounded links which just does not lie next to each other, but above each other with the centre brick offset one half brick to the side.

---
Ring and connector chain
Ring and connector chain is a variation on the common link chain. The chain consists of elongated links that are connected to each other with rings.

---
Peanut/tinsel/crinkle chain
Peanut link chain is a chain with wavy peanut-shaped links.

---
Scroll links
The scroll chain consists of twisted wire that forms links with a double curl / winding.

---
Tile Rhombus links
A tile/rhombus link chain is a fantasy link chain with tile/diamond-shaped links.

---

​ Jewelry advice

​ Maintain jewelry

​ Silver test

​ Ring size chart

​ Earring sizes

​ Measure bracelet size


​ Necklace length

​ Types of link chains

​ Color use

​ Gemstones

​ Materials

​ Lucky symbols
---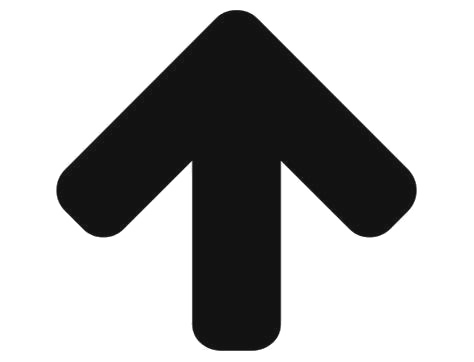 © Copyright Goudkat. All rights reserved.
steel chain

Steel chain
Surgical steel chain necklace
The stainless steel necklace is 55 cm
Best quality 316L steel jewelry
Stainless steel jewelry, Surgical Steel jewelry, 316L Surgical Grade Stainless Steel jewelry

€ 5,90

stainless steel rolo chain

Stainless steel rolo chain
Surgical Grade Stainless Steel short rolo "o"chain necklace
The steel necklace is 45 cm

€ 8,90